Website Offline - Emergency Move (Done)
Our website was offline for 12 hours, then had to propagate which caused additional issues with the website loading. Everything is back up 100%, we apologize for the inconvenience. 

If you made a ticket within the time period of the 12 hours, you may need to recreate the support ticket.
23rd May 2018
Maintenance - New Servers
We are undergoing maintenance. All servers aside from Russia, New York, and France. This should take no longer than 1 hour. We will be adding upgraded servers in the Silicon Valley, Germany, The Netherlands, and Switzerland.
27th Apr 2018
TCP Issue Resolved
Some clients experienced issues with receiving data on TCP. We apologize for the inconvenience for this. It has been resolved, all ports will need to be reopened as they have been reset.
14th Apr 2018
Updates - Server Updates
Our servers have been undergoing upgrades from last years servers. We will be updating and adding new servers over the next few days, please make sure to update your files if using the OpenVPN GUI.
14th Mar 2018
Port Forwarding Reset - Reopen Your Ports
Due to maintenance, we reset all of the ports, please reopen your ports. , we reset all of the ports, please reopen your ports.

You can find our port listener here: 143vpn.com/downloads
6th Dec 2017
We now accept ETH, STRAT, ZEC and XSPEC
We have added new acceptable Cryptocoins and in addition to what we already accept, we now accept payment as well in the form of the following Cryptocoins: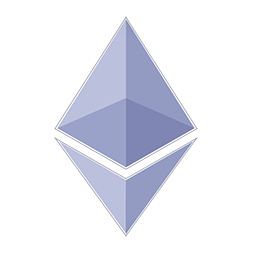 Ether - ETH



Stratis - STRAT


ZCash - ZEC



Spectrecoin - XSPEC

24th Jun 2017
Now Accepting GridCoin

Image Source: https://gridcoin.us/

We are proud to announce we now accept GridCoin. They are creating #GRC in a way that is helpful to the global community. Scientists and businesses alike have much to gain from the mining and use of GRC.

For more information on GRC check their site out below.

Website: https://gridcoin.us/
28th May 2017
Ports Reset, some servers on hiatus.
All ports were reset so you will need to reforward your ports as they are no longer forwarded.Furthermore, as we are looking towards expansion we are cutting certain vendors or renegotiating contracts which will affect the open port servers in the short term. The future due to this decision will be much more consistent, with more servers with ... Read More »
23rd May 2017
Senate Voted to Allow ISPs to Sell Your Web History.
On Thursday, the US Senate voted 50-48 to remove privacy laws that required internet service providers get consumer consent before selling their web browsing data to advertisers or other data companies.While ISPs can sell your data, other mediums such as VPN providers cannot. 143VPN would never want to even if we could.Due to this atrocious ... Read More »
25th Mar 2017
Powered by WHMCompleteSolution
143VPN; Where Security and Passion Become One
Copyright © 2013 - 2019 - 143vpn.com - All Rights Reserved.